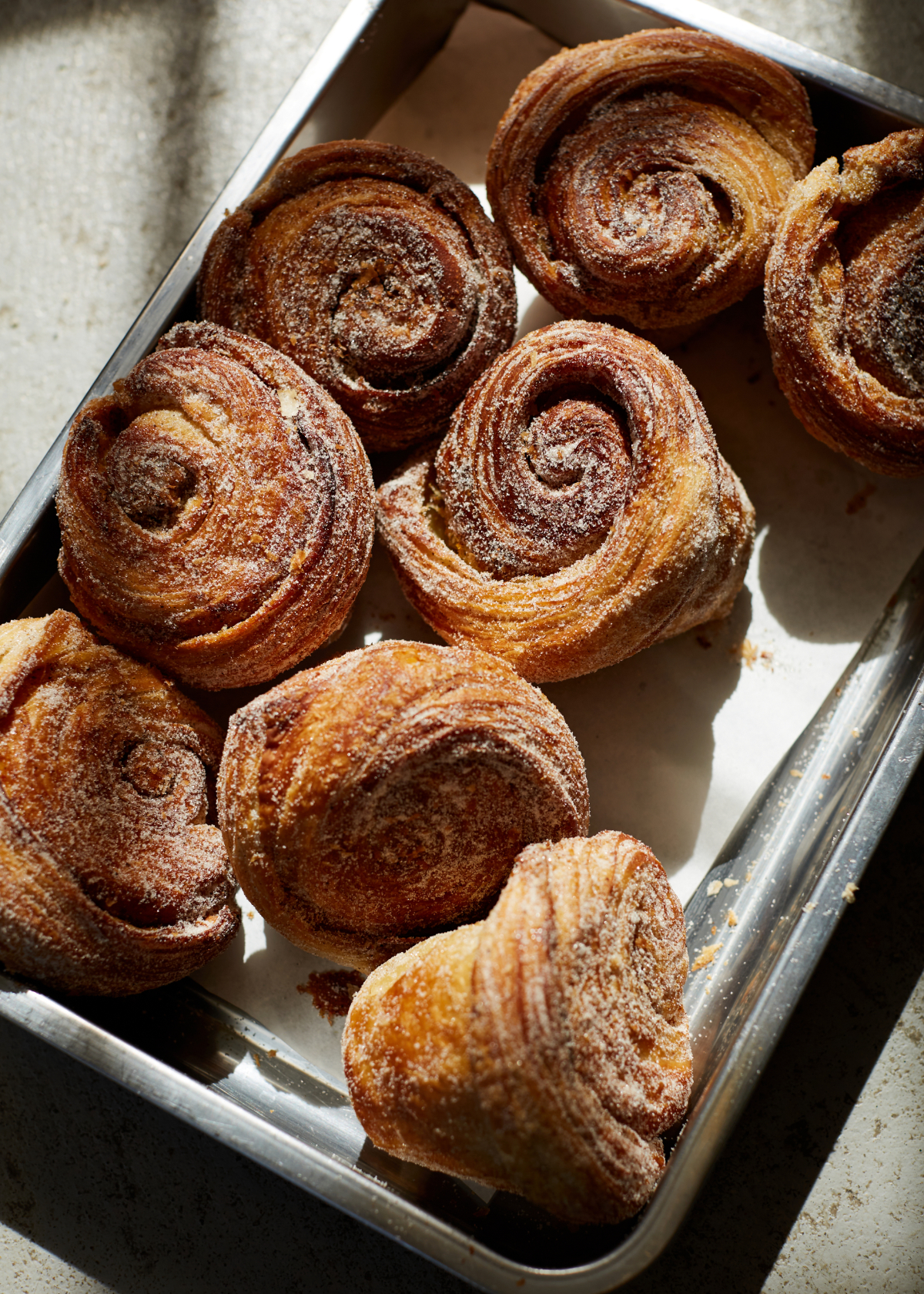 COVID-19: We are following government guidelines and enacting a series of precautions for the safety of our staff and customers.
SIDING is a bakery set in an old railway building and goods yard in Melton Constable, Norfolk. We make sourdough bread, pastries and pasta.
Since opening in November 2019, we have established a relationship with a local farmer in Blakeney who is now growing the wheat that we use in the bakery.
This flour is the core ingredient for our products and it tastes really good! And, we can enjoy it knowing that it is farmed and sourced sustainably which will ultimately benefit our health, community and environment.
Opening hours:
8.00–3.00
We Th Fr Sa
For general enquiries please call or email us:
Tel: 01263 862 444
Email: info@sidingyard.co.uk
Melton Constable
Norfolk NR24 2BT
Pastry Chef  – 4/5 days a week. Experience in pastry needed (kitchen or bakery based) ***no nights, no Sundays!
Baker – 4/5 days a week. 5am starts. Experience in sourdough baking needed.
If you think you might be right for one of the roles listed above, send an e-mail to info@sidingyard.co.uk with some information about yourself and we'll arrange a time to meet you.
Wheat
New Barn Farm, Blakeney, Norfolk
Dairy
Fen Farm Dairy, Bungay, Suffolk
Coffee
Strangers Coffee, Norwich, Norfolk
Veg Box & Flowers
Salle Moor Market Garden, Salle, Norfolk
Other grains & pulses
Hodemedods, Beccles, Suffolk
Drinking Chocolate & Bars
Pump St Bakery, Orford, Suffolk
Do I need to order in advance?
It's a good idea to place an order in advance to guarantee the bits you want. However, the bakery will be fully stocked each day with items that have not been pre-ordered, so you're likely to still get what you're after if you come in nice and early without an order.
It's after 12pm, why can't I place an order for collection tomorrow?
The slow-fermented dough for our bread and pastries has to be made the day before they are baked so this deadline allows us enough time to plan for the items that are ordered and the quantities that we need to make.
Do SIDING deliver?
Not yet. For the moment, the online shop is used for order collection only. We are working on a way to offer local delivery for large orders so watch this space…
Do you have accessible toilets?
Yes we do. The building is accessible via a ramp. However, please note that we have a shingle car park.
Where can I park?
We have a large customer car park at the front of the bakery. During busy periods, if the car park is full then there is plenty of roadside parking on Marriott Way.
Do you make gluten-free bread and/or pastries?
No. Whilst we maintain high standards of cleanliness, there will always be flour within our bakery environment. Therefore, for anyone with a genuine gluten allergy, we would not be able to guarantee no traces of gluten within our products. Also, much of the idea behind the bakery is to champion the local wheat that we use by using it in as many products as possible, rather than excluding it. For those with a gluten intolerance, it may be worth considering our slowly fermented stoneground sourdough as the source of gluten that you might just be able to tolerate!
Where is all the bread/pastries/pasta made?
Right here! We make all these products here at the bakery using locally grown wheat. Our bakery production area is tucked into the corner of the large open building. If you look through the small window opposite the entrance, you'll often see the bread dough resting in the mixer. Or if you're in before 9am, you might see the steam from the oven when the baguettes are loaded. You'll find the pasta shapes being formed through the brass die on the machine down the other end of the building near the coffee bar.
Do you offer a wholesale supply?
We are currently offering wholesale for Pasta only. For more information, please e-mail Harry at info@sidingyard.co.uk